The 15th CHPC National Conference.
The annual CHPC National Conference ran from Wednesday to Friday, 1 to 3 December 2021, as an online conference.
Videos: Please see the menu on the left for all recordings from the conference.
The aim of the conference: to bring together our users so that their work can be communicated, to include world renowned experts, and to offer a rich programme for students, in the fields of high performance computing, big data, and high speed networking. The CHPC National Conference is co-organised by the CHPC, DIRISA and SANReN.
Thank You
A big thank you to all speakers, delegates and sponsors. The 2021 Conference could not have been the success it was without your contribution.
Cloud Technologies for Cyber-Infrastructure Service Provisioning: New Opportunities in Unprecedented Times
This year's theme recognises how as more and more work moved online in response to the Pandemic, Cloud Technologies from compute to storage became essential to support solutions to these unprecedented travails. It is Cloud's flexibility that is key to how it helped epidemic forecasting, data collection, remote work, and many other new applications needed.
For more information please see the main conference site.
Sponsors
Diamond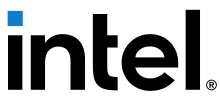 Co-Organisers